Houghton Exhibition
Reese Gallery
Open through 2022
---
GEORGE H. HOUGHTON: CIVIL WAR CAMERAMAN
George H. Houghton: Civil War Cameraman Exhibit will showcase many of Houghton's Civil War images while delving deep into what photography and a soldier's life was like during the time period.
George Harper Houghton was among the few photographers who followed the army to record history as it happened during the Civil War. George H. Houghton was also H. H. Bennett's uncle. It is through him Bennett first learned the photographic arts.
In 1861, as the Civil War consumed the attention of most of the people in this country, Houghton chose to leave his family and comforts of home to make pictures of Union Army soldiers near the fields of battle. For the first time in history citizens on the home front could view actual scenes from life – and sometimes death – in far-away camps and battlefields.
---
I always was a wayward child you know & being possessed of some ambition for roving.
— GEORGE H. HOUGHTON – MARCH 1863
---
EXHIBITION IMAGES
The collection of photos in this exhibition are those that George Houghton is best remembered for; glimpses into soldier's camp life between the winter of 1861 and spring of 1863. Houghton donated a selection of prints to the Vermont Historical Society in 1864. Today they remain as rare records of common soldier life in the field during the war. We are thankful to the Vermont Society for graciously sharing a few of these images for this exhibition. Below is a small selection of photos from the exhibition. Visit the exhibition in-person to see all the images in the collection!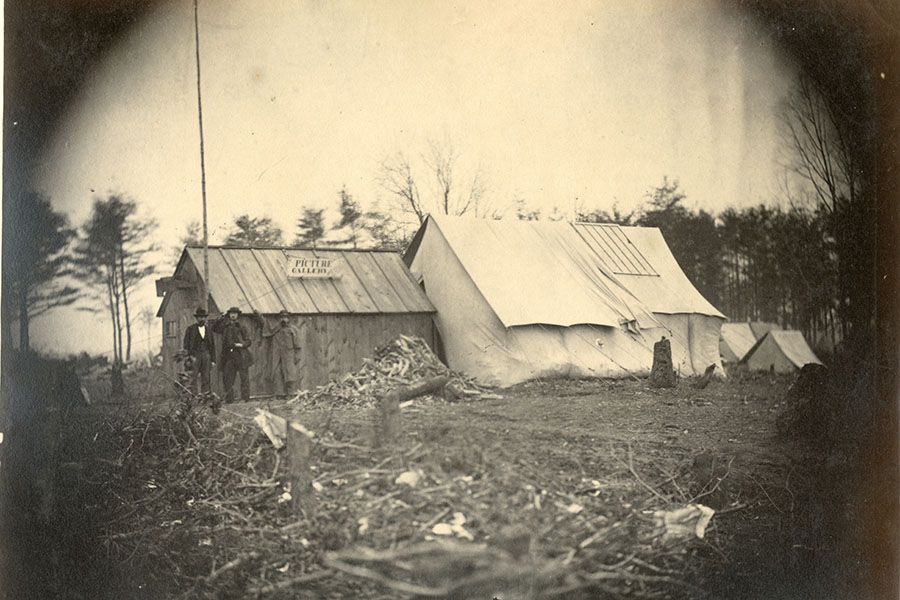 PHOTOGRAPHER'S HOME
A makeshift photographer's studio and living quarters was constructed that winter at Camp Griffin. Initial expense went toward the price of a custom designed tent that served as the studio.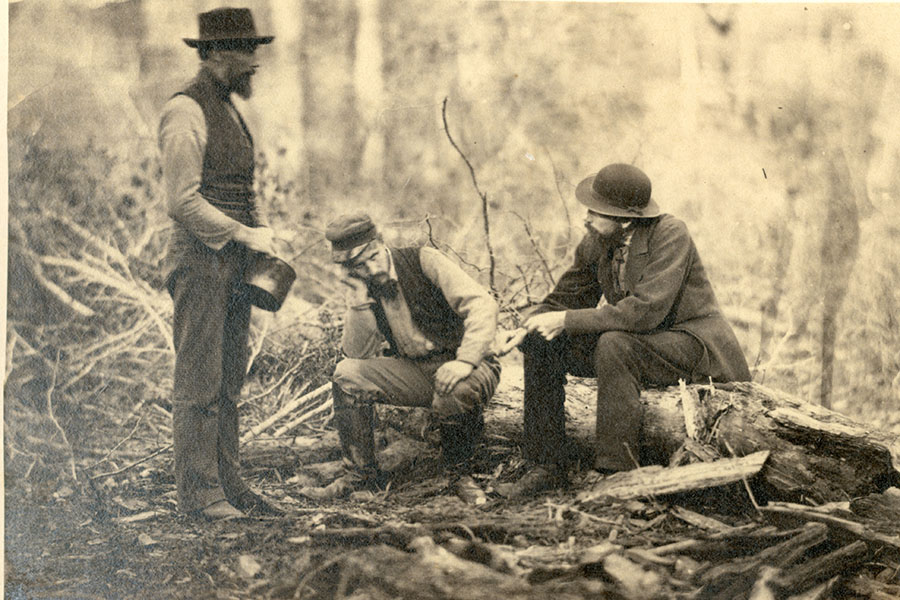 WHEN WILL THIS WAR BE OVER?
Shortly after this image was struck, Larkin Mead was hired by Brigadier General William F. "Baldy" Smith, then commander of the Vermont Brigade, to make topographical drawings of Confederate positions.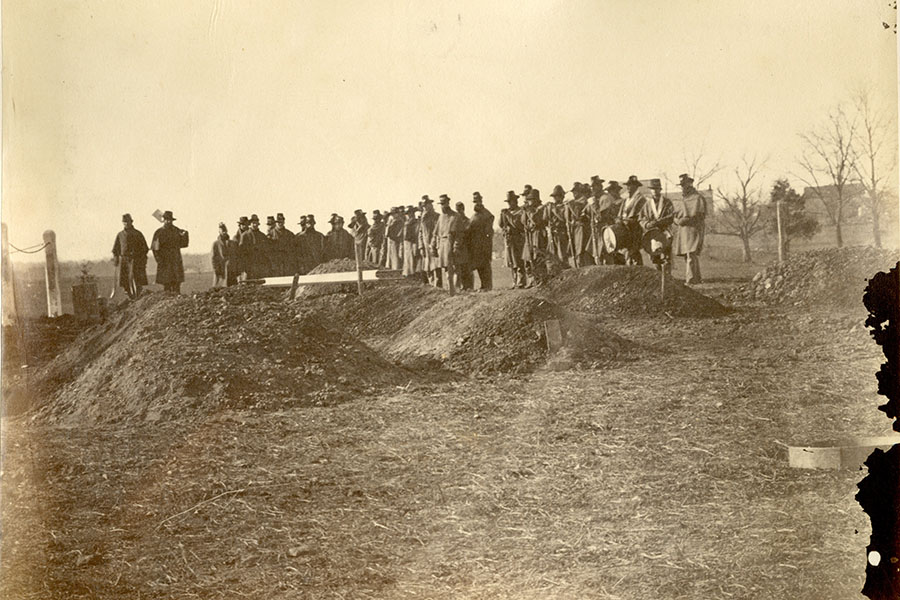 SOLDIER'S BURIAL AT CAMP GRIFFIN
A specified number of fifers and drummers were required to provide cadence at military funerals. A group of several enlisted men are in formation with their rifles reversed in a position used for solemn occasions such as funerals.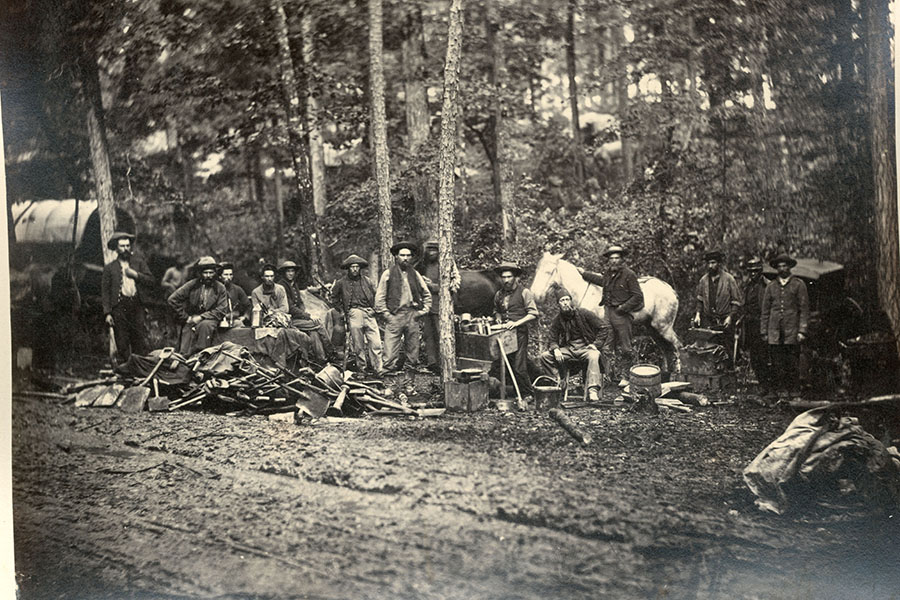 GENERAL SMITH'S TEAMSTERS
Both the Confederate and Union armies, stunned by the terrible carnage, decided no position was truly secure unless it had been improved with picks and shovels. Soldiers dug deeper and more often as the war went on — virtually every man on both sides became his own engineer.
CALIFORNIA JOE-WATCHING FOR REBS
Truman Head, known as 'California Joe' Head was a celebrated sharpshooter of the Berdan's regiment in the American civil war.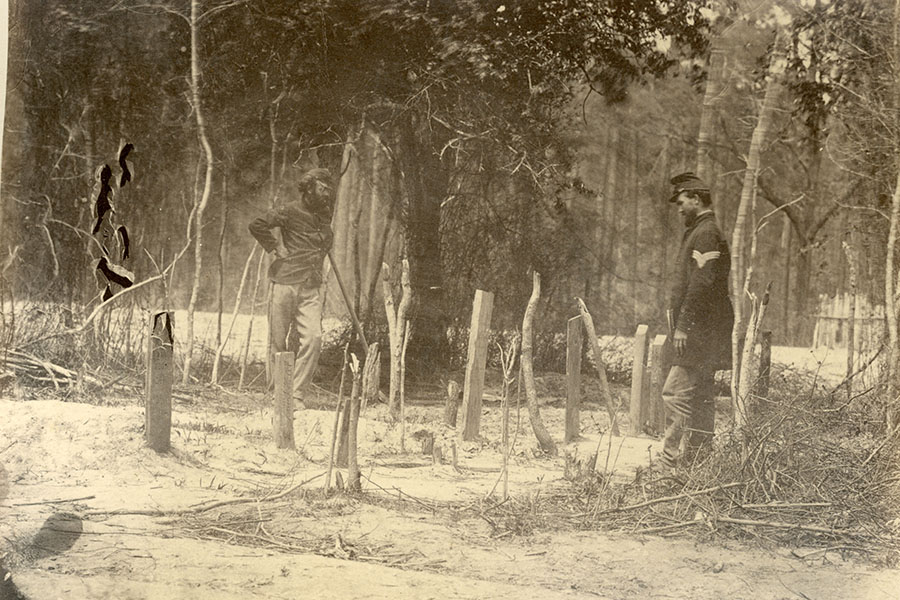 BURIAL PLACE-3RD VT INFANTRY KILLED AT LEE'S MILLS, VA
John H. Savory Residence Clarendon VT; Wounded on 4/16/1862 at Lee's Mills, VA. He died of wounds on 4/18/1862.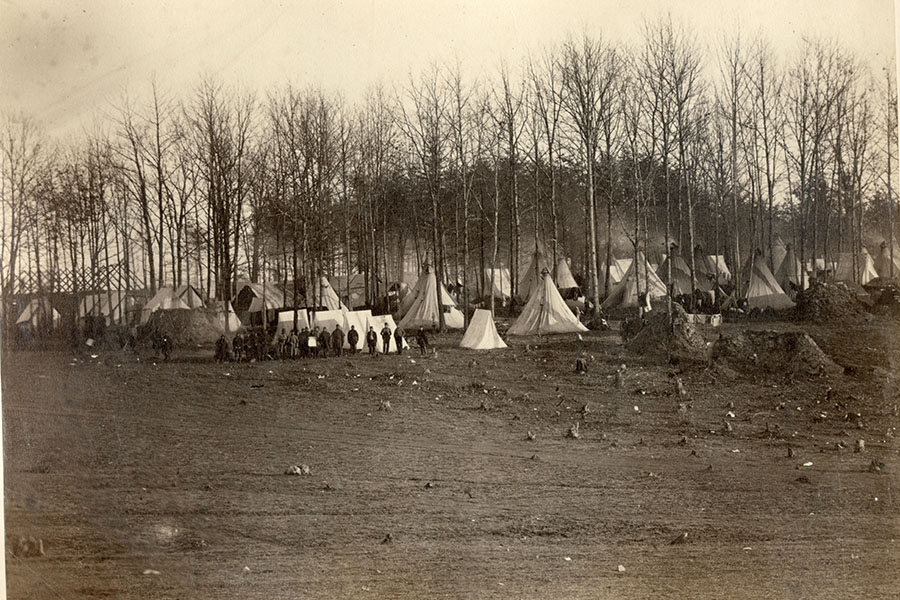 2ND VERMONT AT CAMP GRIFFIN WINTER 1861
A common fixture in Civil War camps were mobile tent stores operated by sutlers – itinerant, civilian merchants who followed the armies selling tobacco, coffee, sugar and other goods directly to the soldiers.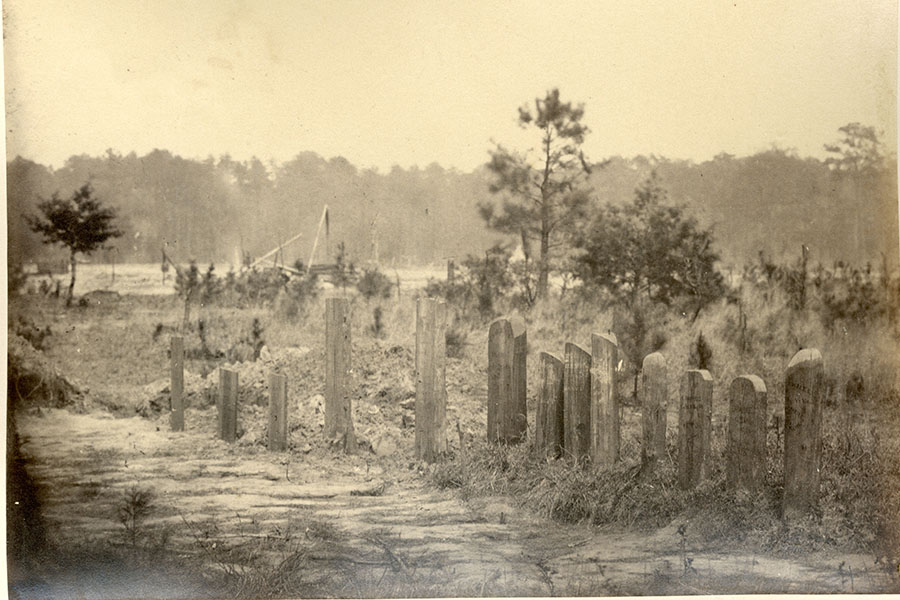 BURIAL PLACE-6TH VT INFANTRY KILLED AT LEE'S MILLS, VA
Featured is a wooden headboard of a member of 6th Vt Vol. Infantry, Killed at Lees Mills, VA on April 16, 1862.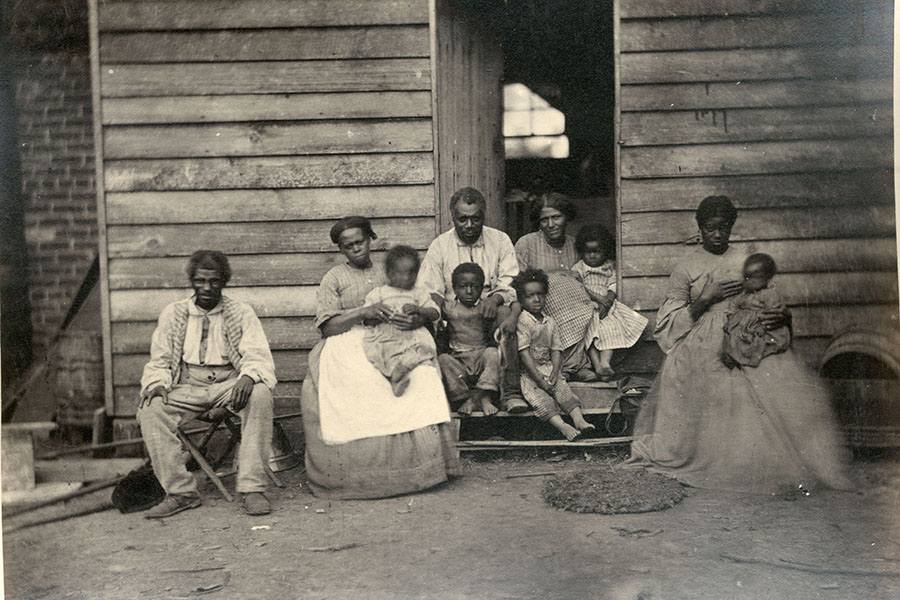 SLAVES AT THE GAINE'S HOUSE, VA
This may be one of the earliest photographic images showing freed slaves in Virginia.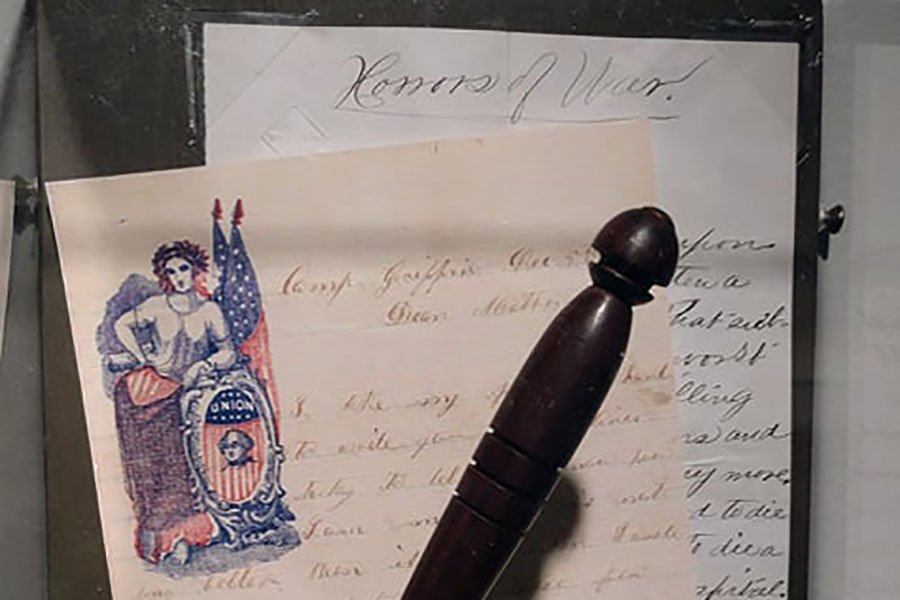 WRITING LETTERS HOME FROM CAMP
Literacy rates were high on both sides during the Civil War—about 90 percent for Union soldiers, above 80 percent for Confederates. Letters were prized possessions that were read and re-read many times. Receiving mail was one of the most joyous times in a soldier's life because in a way it allowed them to mentally "go home" even if only for a moment.