---
A MEMORY THAT LASTS FOREVER
Transform your favorite photograph into a one-of-a-kind work of art that lasts a lifetime with a digital tintype (DigiType) from H.H. Bennett Studio & Museum. H.H. Bennett Studio & Museum is one of the few places left where you can have your portrait "struck" for an authentic wet plate tintype photo using period equipment through the TinType Experience. We understand coming to our studio is not always an option, so we are bringing this unique experience right to you. Following the same methods H.H. Bennett perfected more than 100 years ago, the DigiType enhances this treasured memory by creating a stunning image on metal, a timeless heirloom that can be passed down for generations to come.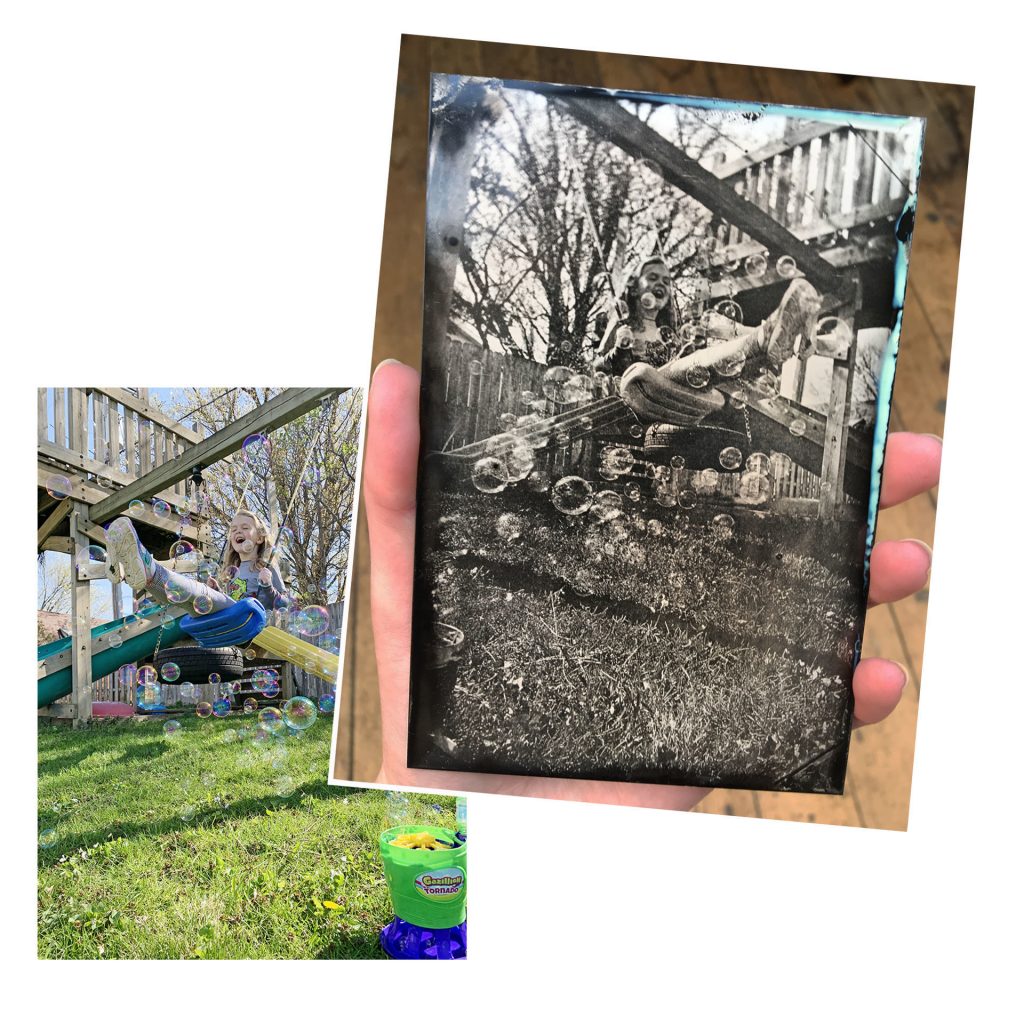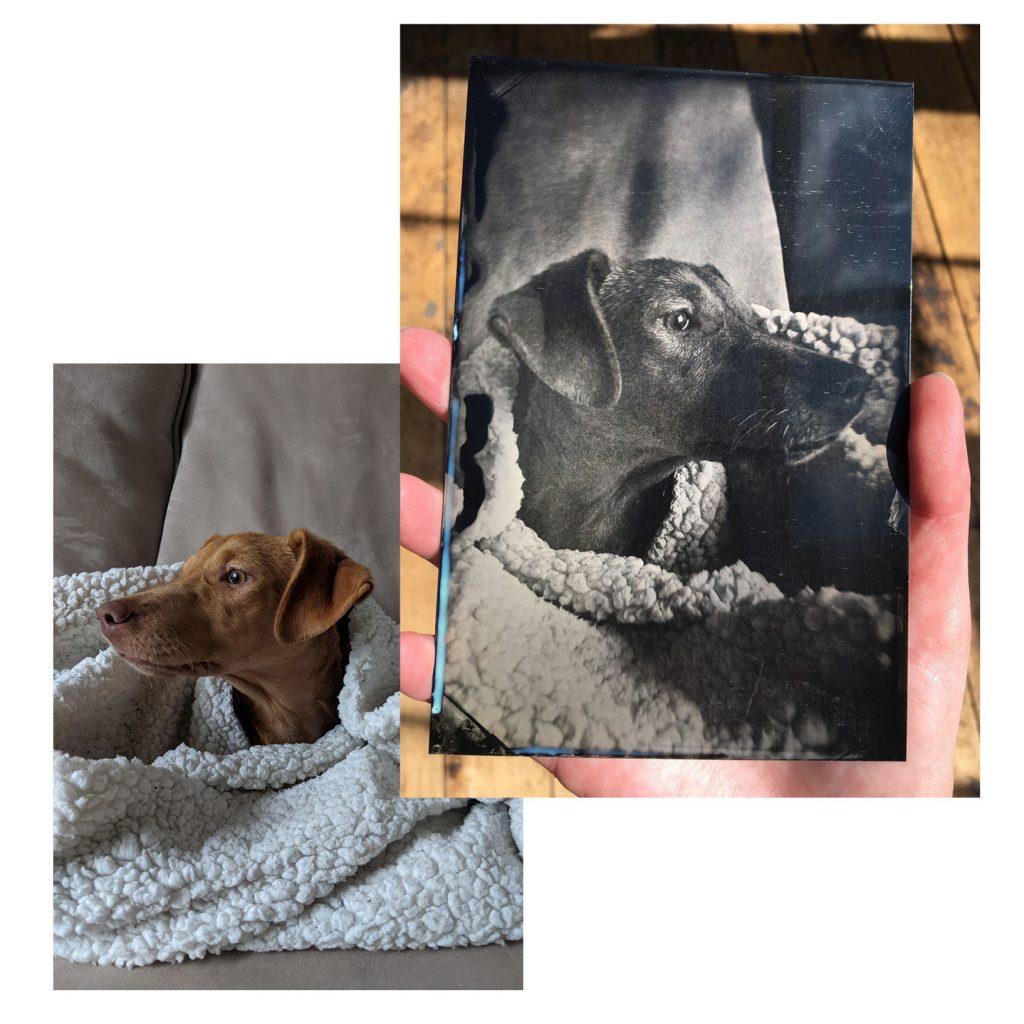 THE FERROTYPE: 1856-1900
Also called melainotype or more often tintype, was America'sA first major contribution to the art of photography. These tintypes were made in the same way as an ambrotype except that a thin piece of black enameled iron was used in place of glass. Like the ambrotype, the image is reversed.
Ferrotypes were made from thumbnail size to as large as 11"x14". With the introduction of multi-lensed cameras with sliding backs in the early 1860's, the more typical small sizes were made in volume. These were usually mounted in card mounts of the popular cart-de-visite size.
Being on a metal plate with its surface varnished, ferrotypes have proven to be very durable. The ferrotype superseded the ambrotype by the end of the Civil War and went on to become 19th century America's favorite quick picture.
In 2018, H.H. Bennett Studio & Museum developed a unique photographic opportunity called the TinType Experience. This opportunity allows guests to have their "portrait struck" in a historic photography studio, complete with historically accurate sights and smells. New for 2020 is DigiType Photograph.
---
DIGITYPE FAQ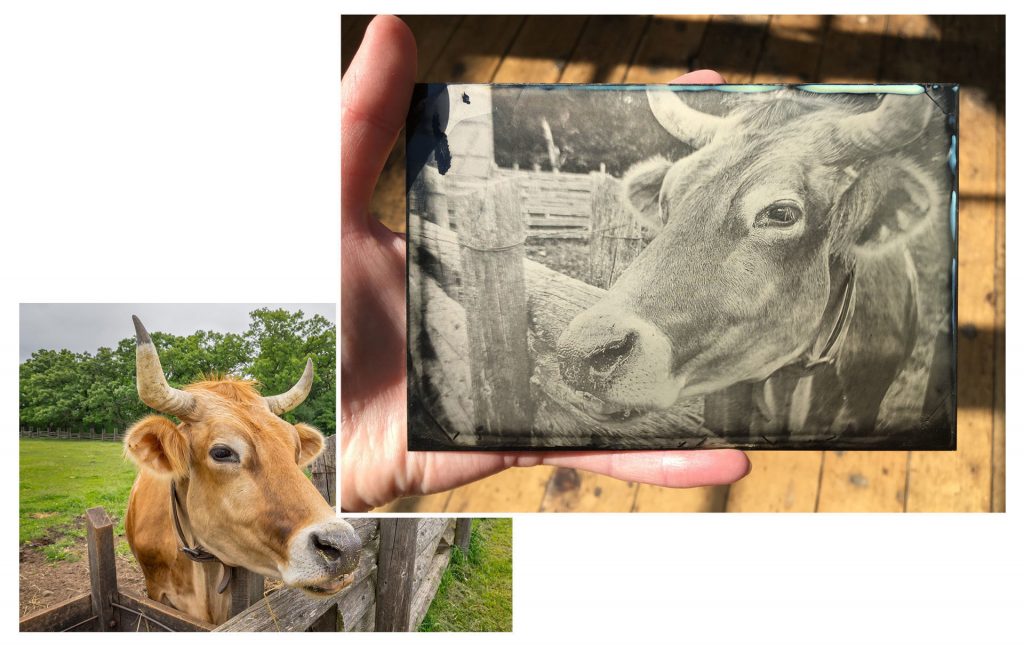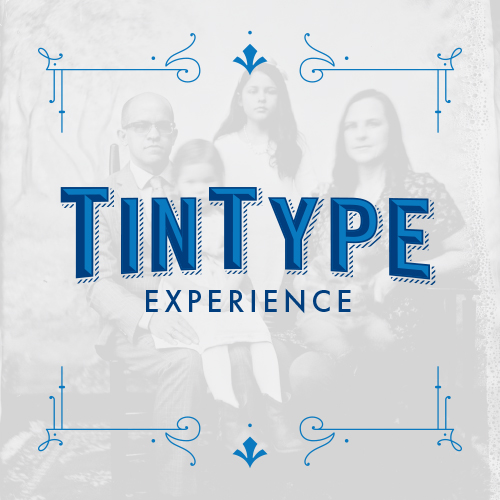 GET A PHOTO TAKEN IN OUR STUDIO!
Step back in time and experience the historic photography studio like never before! Here at H.H. Bennett Studio & Museum is one of the few places left where you can have your portrait "struck" using the same wet plate photography method used by H.H. Bennett, in the same studio, over 100 years ago. Learn about this type of photography all while the authentic historic lens captures your one-of-a-kind image that will last a lifetime.